Book lovers of the nation's capital rejoice!
The Lifeline Canberra Bookfair is back in full swing, after the northside event was cancelled due to protests, earlier this year.
The Southside Bookfair is expected to be one of the biggest yet, with more than 5000 items up for grabs, including books, DVDs, CDs, magazines, comics, puzzles, coins, games and more!
If you're after something a bit special, a rare first UK edition from 1962 of 'One Flew Over the Cuckoos Nest' will be amongst the vast collection.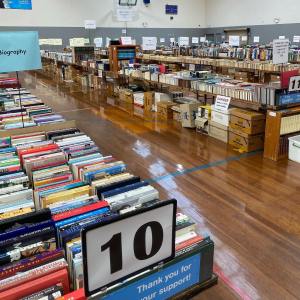 The popular event raises much-needed funds for Lifeline Canberra's crisis support line.
"It costs $26 to pick up the phone to take one of those calls. In June, we took just over 2,500 calls from Canberrans reaching out for help, whether it be due to interest rate rises, covid anxiety, all the pressures we feel day to day," Director of Strategic Communications and Engagement, Jenine Woodman, said.
Big crowds are expected to flock to Tuggeranong Southern Cross Basketball Stadium for the event, with tables stretching over three basketball courts!
"Usually on our southside one we attract just over 10,000, but we're very mindful of covid and how people are feeling at the moment so we will be managing that," Ms Woodman said.
"I think everybody is quite respectful now that we don't have to wear masks, but people that feel comfortable to wear them, should do so."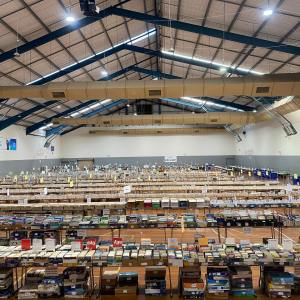 What: Lifeline Canberra Southside Bookfair
Where: Tuggeranong Southern Cross Basketball Stadium (7 Pitman Street, Greenway)
When: Friday July 15 (9am – 6pm), Saturday July 16 (9am – 4pm) and Sunday July 17 (9am – 4pm).
Entry by gold coin donation or tap and go.