The Mr. Men and Little Miss franchise boasts legions of devoted fans from right across the globe but a recent search for their biggest superfan led to Canberra's very own 'Mr Collector'.
Michael Ubrihien, has amassed a collection of almost 900 Mr. Men and Little Miss books, toys, figurines, apparel, posters, DVD's and games over the past 20 years.
Ubrihien said his love of the franchise started as a child and continues today as an adult.
"I love them because the stories are simple yet so diverse, engaging, and most of all, funny, with a cheeky quip at the end."
"It's easy to be transported to Happyland or Nonsenseland."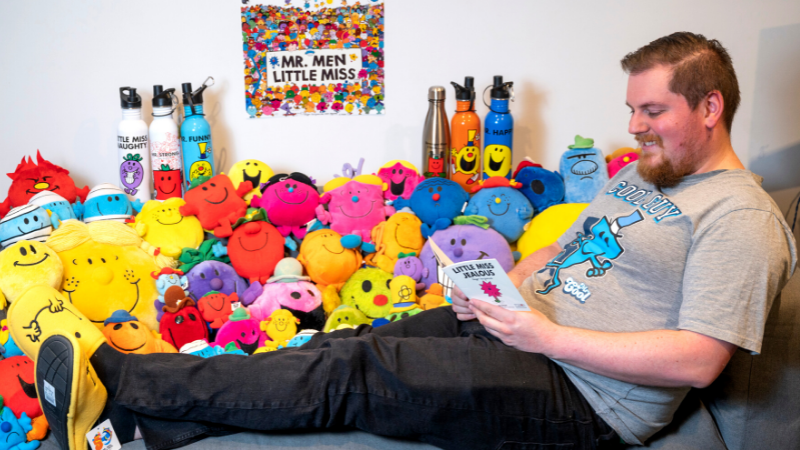 The Big W employee's impressive collection came to light as the the department store announces the return of its 'Free Books for Kids' program.
For the next two months, starting from Thursday, stores across the country will be handing out free copies from the series with a new title to be collected each week in bid to help boost children's learning and development through reading.
While his story isn't included in the series of free books being handed out at Big W, Ubrihien said there was one character from his collection that he's particularily fond of.
"My favourite character has to be Mr. Funny because I love making people laugh, and his book itself is very entertaining."
Listen to the latest news below: